Welcome to Rapid Expeditions in the Smoky Mountains. If you're looking to go whitewater rafting in the Smokies, you've come to the right place. We look forward to paddling with you on the Pigeon River! We're a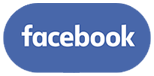 short drive from Gatlinburg and Sevierville, TN. Book your family whitewater rafting trip online with Rapid Expeditions!
Let's all say HELLO to summer! Book your summer fun now!
Upcoming Kayaking Events


Creek Boating Clinic
Saturday, April 30: 8:30am-5pm
Cost: $200
Playing the River
Saturday, May 28 (Memorial Day Weekend): 11am-4pm
Saturday, July 9: 11am-4pm
Cost: $150
Whitewater Kayaking Roll Workshop
Saturday, June 11: 9:30am-2:30pm
Cost: $100
Women's Whitewater Clinic
Saturday, June 25: 9:30am-4pm
Cost: $200
Rafting
Guided whitewater rafting trips on the Pigeon River (ages 3 and up) on Tues, Wed, Thurs and Saturdays,

Kayaking
Kayaking school (group classes) and private kayak instruction.

We are proud of our top rating on TripAdvisor!!! See for yourself how our commitment to safety and customer service has helped Rapid Expeditions achieve the
2015 Certificate of Excellence on TripAdvisor.