HARDFORD GRAVEL BIKE RIDE INFORMATION
HARDford 50 and HARDERford 75 Gravel Grinder
Thank you for a wonderful 2023 event! Results can be found at the bottom of this page.

Riders have two course options: The classic HARDford 50 and the HARDERford 75. The fully-supported courses are 50+ miles and 6,500 ft. of climbing, and 75 miles and 10,300 ft. of climbing respectively through Cherokee and Pisgah National Forests. CX and MTB are both appropriate. The ride is 75% gravel, 10% dirt, and the remainder on pavement. Four fully stocked aid stops along the course. Prizes to top three in each category.
Start/Finish:
Rapid Expeditions, 3605 Hartford Rd, Hartford, TN 37753
When:
Sunday, August 6, 2023 at 8am
(7:55 am rider meeting at the starting line)

Maps: Riders are responsible for downloading and using the provided maps. Course will not be marked.
HARDford 50 course map
HARDERford 75 course map
To download the gpx file, visit our Google Drive here
Event Categories:
Women's and Men's Open
Single Speed
Women's and Men's Masters (age 40-49)
Women's and Men's Grand Masters (age 50+)

Awards:
Top three in each category will receive awards. Knoxville Realtor Vick Dyer is sponsoring a special award category: An award will go to the woman and man who finish the HARDford 50 closest to 6 hours.
Registration & Pricing:
Registration is $90 and includes a post-ride meal and beverage.
Register now on bikereg.com

Packet Pick-up:
Riders must pick-up their packet in person at Rapid Expeditions. Available pick-up times:
—Saturday, August 5: 6-8pm
—Sunday, August 6 (day-of): 6-7:30am

T-shirts: Event t-shirts are $25. It's a high quality, super comfy triblend that will quickly become your favorite tee.

Other Merchandise: Purchase HARDford merch here.

Volunteers: Interested in volunteering?

Major Thanks to Our Sponsors!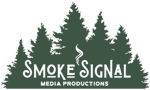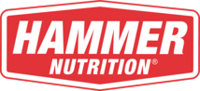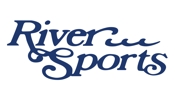 ---
Past Events
2023
HARDford and HARDERford 75 results by divisions
HARDERford 75 overall results
Hardford 50 overall results

2022
HARDERford 75 results
HARDford 50 results
Photos
2021
Results can be found here.

2020
Results can be found here.
2019
Results can be found here.
2018
Results can be found here.
SaveSave
Save
Save
Save
Save
Save
Save