Pigeon River Whitewater Rafting
---
HARTFORD, TN
#1 RATED IN CUSTOMER SATISFACTION!
---
Upper Pigeon River Whitewater Rafting Trips
---
Experience thrilling East Tennessee whitewater as you traverse down 4.2 miles of the Upper Pigeon River in Hartford, TN. Your certified whitewater guide will navigate your raft down over sixty rapids ranging from Class I to Class IV. Near the end of the trip, guests will be given the opportunity to exit the boat for a chance to swim in the river. The take-out is at the Rapid Expeditions outpost, and total trip time averages 2 to 2.5 hrs (1 to 1.5 hrs rafting). Trips go rain or shine! $35.95 and up

WHAT MAKES US DIFFERENT?
Rapid Expeditions is a small local business. Choosing to raft with us means you're supporting a small business in East Tennessee and the families that work here. Most of the whitewater rafting companies on the Pigeon River are mega organizations with out-of-state owners and mass marketing campaigns. It's sort of like they're herding cattle, and when you see their overcrowded buses you'll know what we mean. At Rapid Expeditions you get one-on-one interaction with the owners and operators of the business and a 100% satisfaction guarantee. Because we're a small, locally-owned business we can offer a superior level of customer service that you simply will not find anywhere else. We look forward to showing you a wonderful day on the river!!!
---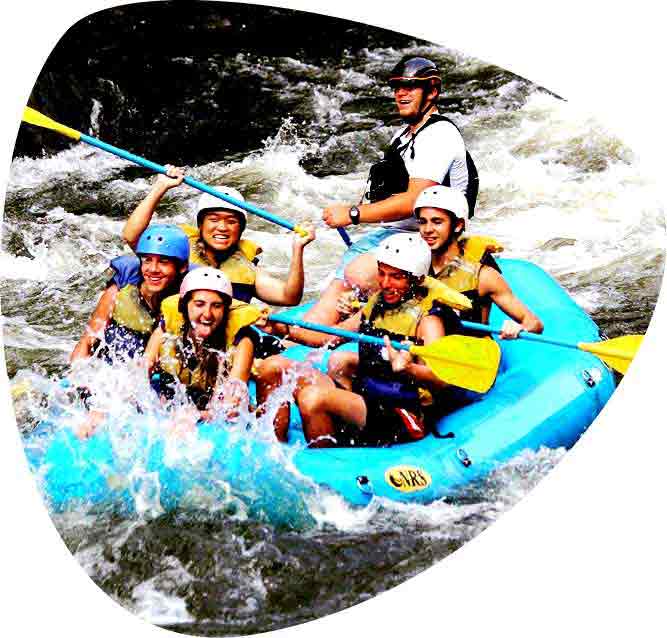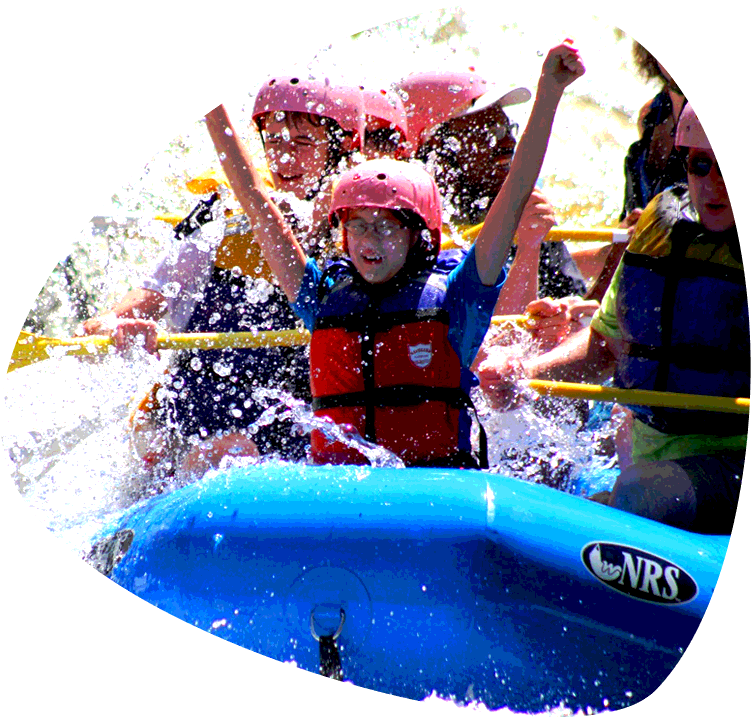 ENJOY A FAMILY-FRIENDLY RIVER RAFTING ADVENTURE!
---
Lower Pigeon River Rafting and Float Trips
---
For groups with children age 8 or younger, we recommend an exciting ride down the Lower Pigeon River. The Lower Pigeon River raft trip is a relaxing 5.2 mile float through the Cherokee National Forest—perfect for families with small children and those looking for a less intense river rafting experience. The group has the opportunity to engage Class I to Class II rapids, or most can be avoided for a quieter ride down the river. Trips depart from Rapid Expeditions and conclude with a short bus ride back to our outpost. Total adventure time is roughly 2 to 2.5 hrs. Trips go rain or shine! $23.95 and up
---
CAN'T DECIDE WHICH RAFT ADVENTURE IS FOR YOU?
---
Combination Upper/Lower Pigeon River Raft Trips
---
Combine both sections of the Pigeon River into a whopping 9.4 mile whitewater adventure! Experience Class I to Class IV rapids as well as calmer float sections. Guests will be given the opportunity to exit the boat for a chance to swim in the river. Total trip time averages 3.5 to 4 hrs (2.5 to 3 hrs rafting). Trips go rain or shine. $60.95 and up
---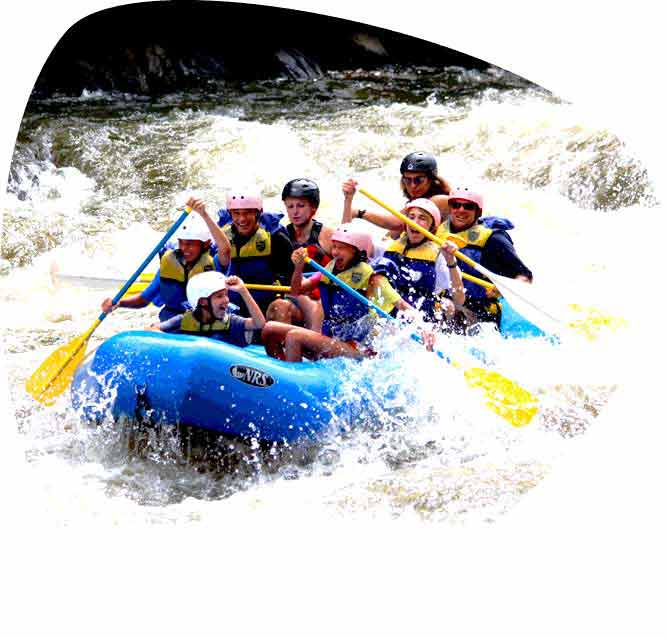 ---
Safety First
---
Safety is paramount to the Rapid Expeditions whitewater rafting experience. We set our standards to the highest level both on and off the river. All guides are certified in first aid and CPR. Their experience and dedication to safety means that you and your family will be in good hands on the water.
---
Each Pigeon River rafting trip begins with a safety talk at the Rapid Expeditions outpost, where we will go over the basics of rafting, whitewater swim position, what to do in case you fall out of the raft, and how to handle oneself on the raft in a safe and efficient manner.
---
At the put-in, your guide will once again go over key points and make sure that everyone understands the proper safety techniques. With over 60 years of combined whitewater experience, your guides are guaranteed to be leaders in any whitewater situation you may encounter. Further, each raft is equipped with a first aid kit in case of emergency.
Whitewater Rafting Checklist
Water shoes, tennis shoes, or sandals with heel straps (no flip flops or bare feet!)
Sunscreen
Sunglasses (with straps)
GoPro camera if ya have one
Towel and change of clothes
An adventerous attitude